Recent News
What is B10 – Memories Never Lasts –?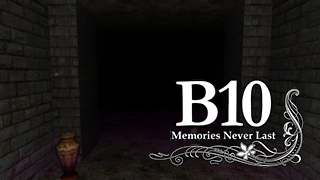 When did it all start
Maybe no one was aware of it
Everyone saw the beautiful lady with the deep window only once
Despite the fact that it was the first time we had ever seen her
It's as if she was there yesterday, and before that, and for a long time before that
The girl who waits for your return
She will be still in someone's eyes today
This is a work from the "B100" series of dungeon RPGs, characterized by "highly flexible item synthesis of swords x rings and anything else," and "high difficulty level even though it can be played semi-displayed".
While maintaining the fun of the series, it incorporates various new and challenging elements.
Known problems
There is no way to earn some items in the newest version.